Alaskan Summer Floatplane Pilot
Hiring POC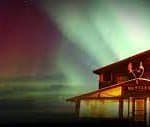 Website Bettles Lodge
Summer Floatplane Pilot Needed in the Brooks Range!!
 
We offer $15,000 per month, room in Bettles, Meals, Air Transportation from the lower 48 if needed up to Bettles, all flying tips, end of season bonus = 10% of salary paid for a successfull season.  +$5,000 sign on bounus paid at the end of your successful season!
 
We're looking for a current, Commercial Pilot for our Single Pilot FAA Part 135 summer operation.  We specialize in flying our guests to the
Gates of the Arctic and Kobuk Valley National Parks for day tours.  Come fly in the Brooks Range and make our guest's "bucket list" items a reality.  Our
summer flying season starts May 15 and goes through September 30.  Salary is commensurate with experience, includes room and board in Bettles, and is negotiable.
We operate a Cessna 180J on floats and a DHC-2 on floats.  Our pilot must have off airport experience. Insurance requires at least 2000 total time and 100 hours in a C180J and a DHC-2 (i.e., 100 hours in make and model).  Our insurance company has been very strict about pilot experience and likely will not accept any pilot without at least the above qualifications.
 
Ultimately we are looking to partner with a full time Pilot for year round flying our DHC-2, C180-J & PA31-350.  If you're an A&P with I/A, even better! 
 
If you're up for adventure in Alaska, love flying and provide superior customer service, this is the job for you!!  Give us a call at Bettles Lodge (907-692-5111), we want to talk to you!  
 
Job Requirements:
2000 TT
Commercial rating or more
 IFR
 ASES
100 hrs DHC-2
Salary Range: $100+ an hour-$100k+/yr
Relocation: Negotiable
Hiring POC: Eric Fox
Hiring POC Phone: +1 907-692-5111