Hiring POC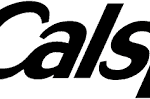 Website Calspan
Overview
Calspan is looking for a motivated Test Pilot to join our team. This position is located at our Flight Operations headquarters in Niagara Falls, NY. Primary duty includes safely and efficiently providing flight test and training in various Calspan experimental aircraft. Additional duties include flying and evaluating new or modified aircraft for research and development (R&D) and reporting on results and performance. Responsible for all aspects of flight test and operations including test and safety planning, execution and reporting.
Responsibilities
-Participate in all aspects of flight testing including: handling qualities demonstration and research flights; upset recovery training flights in experimental aircraft; proposal preparation; experiment design; aircraft and systems preparation; flight test planning and implementation; data analysis, and technical report writing.
-Regularly contribute to the development of new concepts, techniques and standards as an expert in the field within the business group.
-Develop solutions to complex problems, which require the regular use of ingenuity and innovation. Ensures solutions are consistent with business group and organizational objectives.
-Perform work independently without appreciable direction. Exercise considerable latitude in determining objectives and approaches to assignments.
-Serve as consultant to management and serve as the external spokesperson for the business group/functional organization on major matters pertaining to its policies, plans and objectives. Participate in new business proposal preparation.
Qualifications
Preferred Education / Experience:
-Graduate of a military test pilot school, or five (5) years' experience as an engineering research pilot or experimental test pilot with a military government agency or aircraft contractor, required.
-Pilot Licenses  – at least FAA Commercial, Multi-Engine Land, Instrument Rating.
-Medical Required – at least FAA Class 2 medical.
-Military trained pilot with jet or turboprop aircraft operational experience or equivalent training with 2,000 hours of pilot time, 1,000 hours in jet or turboprop aircraft.
-Must meet eligibility requirements for a Secret Security Clearance.
Preferred Knowledge / Ability:
-Experience with project management, flight testing and evaluations of aircraft stability and control, flying/handling qualities, flight control systems or other airborne systems.
-Flight test instructor experience; at least one year teaching academic theory and airborne test techniques strongly desired.
-Previous experience (one year) with the training programs at a military test pilot school desired.
Benefits Package: 
Our goal is to provide Calspan employees and their families with a comprehensive and competitive benefits package. Our benefits include: Health Insurance, Health Savings Accounts, Flexible Spending Accounts, Dental Insurance, Vision Insurance, Life Insurance/Accidental Death & Dismemberment, Short-Term/Long-Term Disability, 401(k), Critical Illness Insurance, Accident Insurance, Hospital Indemnity Insurance, Universal Life Insurance Policy, Paid-Time Off, Company-paid Holidays, Bereavement Leave, Jury Duty, Military Leave, Employee Assistance Program and Educational Assistance Reimbursement.
Calspan is an equal opportunity employer. All qualified applicants will receive consideration for employment without regard to race, color, religion, sex, sexual orientation, gender identity, national origin, disability or veteran status. Calspan supports safe and drug free workplace through pre-employment background checks and drug testing.
Hiring POC: Barrett Armstrong