Hiring POC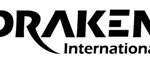 Website Draken International
Job Description:
Draken Europe offers exciting careers that matter.
We believe that mission success does not start with the mission itself. It begins with our people.
We are currently seeking fast-jet pilots for our Red Air Aggressor role flying the Aero L-159 'Honey Badger'. This exciting role is primarily aimed at UK Nationals but may be available to dual-nationals or non-UK nationals (security clearance restrictions may apply).
Operations are primarily focussed out of our base at Teesside International Airport close to the beautiful North Yorkshire Moors and the Yorkshire Dales, both known for areas of outstanding natural beauty.
Financial support is available for those relocating, and the Draken Managed Path scheme is available to help those navigating the UK CAA civil licensing process. Contact us for more information on this support package.
As an L159 Captain your experience, qualifications & knowledge should include:
• High level of personal and professional integrity.
• Strong focus on aviation safety and compliance.
• Strong airborne leadership skills.
• Customer focus.
• Ability to work through multiple tasks concurrently, prioritising as required to achieve the task safely.
• Adaptable when faced with dynamic situations.
• Accepts responsibility for decisions and actions.
• Ability to communicate and maintain effective working relationships with internal and external stakeholders.
• Ability to work well under time pressure, high information load.
• Ability to analyse personal performance and/or to accept positive criticism in a constructive manner.
Education/Vocational Qualifications
• Hold a valid UK CPL(A) or ATPL(A) (FAA, EASA, or other ICAO compliant national equivalent)
• Hold a UK CAA Class 1 medical (FAA, EASA, or other ICAO compliant national equivalent)
• Completed AUPRT course.
• Over 1000 hours on fast jet aircraft. Highly Desirable.
• Flown military fast-jet aircraft within the last 6-years. Highly Desirable.
• Qualified Weapons Instructor or Qualified Flying Instructor. Highly Desirable.
• Operated a single seat radar-equipped platform in the air-to-air role. Highly Desirable.
• Completed Multi-Crew Cooperation course. Desirable.
Knowledge
• Strong domain knowledge of customer operational requirements and customer platform capabilities.
• Flight operations in military or government aviation.
• Flight operations in the civil environment (Desirable).
• Reasonable level of competence with the suite of Microsoft Office tools (Desirable).
Experience
• Suitably qualified and experienced as a fast-jet pilot.
• Operational experience of a modern radar-equipped fighter. Highly desirable.
• Delivery of contracted flight operations. Desirable.
Draken Europe
Draken combines advanced technology with a diverse range of aircraft platforms and highly skilled people to deliver mission-critical global aviation solutions for government customers worldwide.
Whether it is delivering adversary air services, electronic attack or threat representation, we offer the most accurate and advanced operational readiness training in the industry. Our vast, differentiated fleet, cutting edge hardware and experienced instructors are engaged to help missions take off.
Our differences make us stronger. We need people of different ethnicity, backgrounds, gender, sexual orientation, gender identity, religious and non-religious beliefs. For no other reason than it makes our organization perform better.
We are also an Armed Forces friendly organisation, and as part of our commitment to the Armed Forces Covenant, welcome applications from veterans and Service spouses and partners who meet the criteria in our job specifications.
In line with our Disability Confident Commitments, we provide reasonable adjustments to facilitate our interview process.