Hiring POC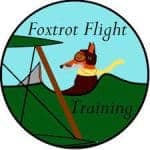 Website Foxtrot Flight Training
Job Description:
Foxtrot Flight Training is looking for a dedicated instructor who is not only interested in gaining hours, but in helping other to become more proficient and safe pilots. We are a smaller school with two aircraft, a Cessna 150M and a Piper PA-28-140. Both aircraft are fully IFR equipped and maintained to a high level. 
Instructors at Foxtrot Flight Training are expected to do their own scheduling through the schools website, and are encouraged to participate in the aircraft maintenance as they are able.
Instructors can rent the aircraft at significantly reduced rates, and use them for checkrides and training as scheduling permits. Instructor pay is currently as follows:
CFI – $20/hr ground, $30/hr flight
CFII – $25/hr ground, $35/hr flight
We hope to grow to add a complex and high performance aircraft to the fleet, as well as tailwheel instruction. We are willing to negotiate pay depending on instructor experience and cost of living increases. This is a great opportunity to join a growing flight school and help the next generation of pilots.
Job Requirements:
CFI required.
CFII would be preferred, but not necessary. 
We are willing to work with new or very low time CFIs.
Experience in Cessna 150 or Piper PA-28s preferred.
Both aircraft are steam gauge, so instructor must be familiar with these instruments or a fast learner. 
Salary Range: $30/hour-$40/hour
Hiring POC: Matthew
Hiring POC Phone: +1 269-775-3614