Hiring POC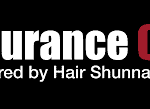 Website Insurance Claim HQ
Job Description:
Private Pilot for Conquest II. 
Job Requirements:
Engagement is permanent and consists of arranging for and flying employees for work purposes.
While this is a full time salaried job, it is not anticipated that it will require full time hours.
This position will also serve as the company liaison for maintenance and management issues regarding the plane. 
Hiring POC: Lauren Checki
Hiring POC Phone: +1 844-646-0832