Hiring POC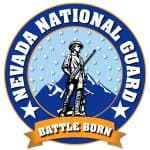 Nevada Army National Guard
The NV ARNG is actively seeking rated CH-47 Chinook pilots, or those wishing to attend an AQC (Aircraft Qualification Course) to become qualified in the Chinook, to come and fly in Reno. Our training area covers thousands of square miles and is an excellent place to gain experience flying in desert, snow, and high-altitude mountainous areas. We also work routinely with the Navy, Marines and other groups in joint training exercises in our own backyard.
How to Apply:
There is not an official application deadline. Applications are currently being accepted and this position will remain open until filled. A couple of restrictions for applicants apply:
-Nevada is not approving any age waivers over 34 years old at the time of the flight board.
-Army Basic Combat Training is required with more than a 5-year break in service for those who have not completed the following:
Army BCT
Marine Corps BCT
Navy Special Operations Forces
Air Force Special Operations Forces
Air Force Security Forces
If you're interested in flying with us, please contact us!
Ryan Moore
CW2, AV
Warrant Officer Strength Manager
Nevada Army National Guard
C: 775-972-2762
ryan.p.moore.mil@army.mil
Hiring POC: Ryan Moore
Hiring POC Phone: +1 775-972-2762