Hiring POC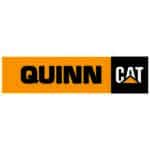 Website Quinn Company
About the job
Quinn CAT a Los Angeles based Caterpillar dealership is seeking a career-oriented individual for the full-time position of Pilot for our Pilatus PC-12NG aircraft. We have been in business over 100 years and have maintained a Part 91 ONLY corporate flight department for over 50 years. Quinn CAT provides stability and quality of life. The ideal candidate will ensure safe, flexible, and efficient flights for company employees and customers.
Aircraft averages 250 hours. Most flights are planned out well in advance with a 12-hour minimum call-out for any unplanned trips.
Sign on bonus and/or relocation allowance for ideal candidate
This is a salaried position with competitive compensation ($90K to $105K) and benefits to include:
Health Insurance 401K with company match
Profit sharing
3 weeks vacation accrued in the first year
Cell phone reimbursement plan
Company issued Ipad
Company paid flight physicals
Possible advancement to our Challenger 350 for the ideal candidate.
Successful candidate will receive Flight Safety or Simcom simulator training.
Requirements:
FAA Commercial/Instrument Pilot Certificate.
First Class Medical Certificate.
1500 hrs TT with 500 hrs turbine time.
Single Pilot IFR experience.
Perfect safety record and proven strong communication skills.
Hiring POC: Craig Lindholm
Hiring POC Phone: +1 888-987-8466