Regional Airline Direct Entry Captain (Part 121)
Hiring POC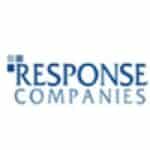 Website Response Companies
About the job
Part 121 Direct Entry Captain – NO AIRLINE APPS NEEDED
IF YOU ARE OR WERE A 121 CAPTAIN, WE WANT TO TALK TO YOU!
FORGET AIRLINE APPS! SAVE YOUR TIME AND YOUR MONEY, WE'LL GET YOU TO THE FRONT OF THE LINE, WE'LL GET YOU HIRED!
***Apply Directly to Agutterman2@responseco.com***
Recruiting EXCLUSIVE with 2 of the best regional airlines in the US.
Option to Flow to 2 different legacy airlines
longevity matching
Highest hourly rates
$100,000+ in signing bonuses available
Outstanding benefits
QUALIFICATIONS:
**MUST BE LEGALLY AUTHORIZED TO WORK IN THE US**
**CL65 TYPE RATING PREFERRED, NOT REQUIRED**
Minimum of 23 years old
FAA Multi-Engine Airline Transport Pilot's Certificate
First Class Medical
Minimum Flight Experience:
1,750 hours, of which 100% must be fixed wing
1,000 hours multi-engine time
1,000 hours air carrier experience
1,000 hours turbine time
Apply Directly to Agutterman2@responseco.com
Hiring POC: Andrew Gutterman
Hiring POC Phone: +1 212-983-8870