Hiring POC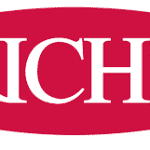 Website Rich Products Corporation
Job Description:
Rich's, also known as Rich Products Corporation, is a family-owned food company dedicated to inspiring possibilities. From cakes and icings to pizza, appetizers and specialty toppings, our products are used in homes, restaurants and bakeries around the world. Beyond great food, our customers also gain insights to help them stay competitive, no matter their size. Our portfolio includes creative solutions geared at helping food industry professionals compete in foodservice, retail, in-store bakery, deli, and prepared foods, among others. Working in 100 locations globally, with annual sales exceeding $4 billion, Rich's is a global leader with a focus on everything that family makes possible. Rich's®—Infinite Possibilities. One Family.
Rich Products is seeking a professional, self-motivated, and flexible captain to act as pilot in command on our fleet of Dassault Falcon 2000EX's and 7X.  We place a high emphasis on personal integrity, ethics, and the ability to work well within our team. We provide our crewmembers with some of the best training in the industry such as:
-Initial aircraft type training (if required),
-Full aircraft type recurrent training every nine months (FAR 61.58)
-Operational-specific eLearning modules annually
-CPR, AED and Basic First Aid Safety training annually
-International operations training annually
-Company-offered training opportunities for personal development and professional growth 
Rich's also prides itself having a robust aviation safety management program, recognized as an IS-BAO Stage III+ operator that encourages team members to not only take an active role in sharing safety-related issues, but to also help develop solutions.  We are fortunate to have a highly experienced, in-house maintenance staff, with a combined work experience of over 100 years, that ensures our aircraft are in mission ready condition.  
We value self-motivated and great communicators that have the passion to deliver our company associates the best possible flight experience from beginning to end.
If this sounds like a work environment that would bring out the best in you, then we welcome your application.
Please note: This position is not commutable nor hybrid from another state.  You must live within one hour of our Buffalo base
Job Requirements:
KEY ACCOUNTABILITIES/OUTCOMES
Complying with flight schedules and other directives governing the aircraft's operation
Ensuring that preflight inspections are performed by crewmembers
Monitor crewmember performance, while sharing gained knowledge and expertise that assists in elevating crewmember potential for advancement
Studying weather conditions at departure, destination, enroute, and alternate airports
Reviewing and calculating the aircraft weight and balance, fuel and oxygen requirements, and performance charts
Preparing and filing flight plans
Ensuring that the aircraft is clean and prepared for flight with all provisions on board for the safety and comfort of the passengers
Using appropriate flows and checklists
Supervising the second in command pilot in any duties necessary for the smooth, safe, and efficient operation of the aircraft
Making decisions necessary to start, delay, and cancel flights or deviate the flight from planned route or destination when operating conditions dictate
Plan and execute pilot activities in a professional manner, ensuring safety is maintained throughout the process through quality decisions
Maintain current knowledge of applicable flight regulations, aircraft limitations, normal and emergency procedures, and company FOM/SOP
Conduct planning, briefings and flight duties in accordance with company SOP, and following FAA/ICAO regulations      
Complete training as required by company FOM
Maintain currency as required by company FOM and FAA/ICAO regulations
Provide a high level of passenger service and care throughout all operations
Support and participate in the company's SMS program, in a team environment interacting with administrators, other pilots, aircraft maintenance technicians and line service technicians
Complete all post flight duties including notification to the company of any deviation from planned itinerary or overnight location
Communicate with the Director of Maintenance and Chief Pilot as necessary regarding any aircraft defects
Must have the ability and willingness to work a varied schedule, typical of a corporate pilot
KNOWLEDGE/SKILLS/EXPERIENCE
Airline Transport Pilot certificate – Airplane Multi-Engine Land
First Class medical (unrestricted)
Valid FCC Restricted Radiotelephone Operator Permit
Valid U.S. Passport
3,000 hours total time
2,000 hours PIC
1,500 hours multi-engine
500 hours turbine
Two years of experience (preferred) operating corporate or airline type aircraft
Should have extensive experience within the previous 12 months of operating aircraft in high-density traffic areas
Ability to travel unrestricted internationally 
Salary Range: 134,216-201,000
Travel: Extensive and about 8 overnights/month
Hiring POC Phone: +1 800-356-7094