Hiring POC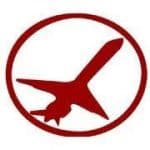 Website Sawyer Aviation
Job Description:
Exciting times at Sawyer! Having been formed in 1961, and due to enormous growth, we are hiring multiple experienced Pilot in Command opportunities to operate our aircraft. We fly the Beechcraft Premier (RA390), Cessna Citation (CE525), Embraer Phenom100 (EMB-500) and Bombardier Learjet 45 (LR45). We typically dual type in the Premier (RA390) and Citation (CE525), depending on the role within the organization. These are onsite Captain positions, which require an ATP license.
Main Job Tasks and Responsibilities:
Assist medical crew with loading and unloading organ donor equipment.
Review flight missions in advance to ensure safe operations and mission performance.
Comply with the company's General Operations Manual (GOM) and Part 135 operations.
Participate in monthly and quarterly safety/training events with the hospital that includes safe aircraft operations and protocols for improved efficiencies and up to date industry processes.
Preparing of the aircraft for a given flight with special attention to; cleanliness of the aircraft, preparation of the mission-critical profile, and ensuring supplies are stocked and ready for all deployments.
Monitor forecast changes and current weather situations.
Responsible for the completion of all pre-flight items including weather briefings, weight and balance calculations, and any additional requirements for Part 135 operating procedures.
Maintain professional appearance.
Interact respectfully and professionally with charter guests, clients, medical teams, coworkers, vendors, and all other personnel.
Continuously demonstrate and be a leader in working within a team environment.
Comprehend and execute complex procedures.
Maintain education, certifications, knowledge, and experience within the medical fields to assist in the latest industry trends.
Job Requirements:
Type Rating in the RA390 or CE525 preferred, but not required. We will type the right candidate.
Must hold an Airline Transport Pilot Certificate.
Bachelor's degree in Management or Aviation preferred, not required.
Knowledgeable in FAA regulations, specifically CFR Part 135.
DOT – Drug Testing Program participation.
The ability to pass a criminal background check.
No FAA violations or accidents.
Valid driver's license.
Citation, Premier, Phenom, Learjet or similar aircraft experience
First-Class Medical License
Current U.S. Passport
Air carrier flight experience in turbojet aircraft or two-person crew
Preferred Knowledge, Skills, Abilities, and Certifications/Licenses:
Ability to establish priorities, work independently, and proceed with objectives without supervision.
Ability to handle and resolve technical issues and problems.
Thorough knowledge and understanding of aircraft systems and limitations of all aircraft flown.
Thorough understanding of Federal Aviation Regulations (14 CFR).
Prefer previous Part – 135 experience.
Ability to work in and foster a team environment.
Reside or relocate within 30 minutes of KSDL Airport. If in Van Nuys base, then KVNY.
Work Various shifts and schedules, including nights, weekends, and holidays.
Benefits:
Industry competitive salary.
Scheduled hard days off.
Medical, Dental, Vision
STD & LTD
Life Insurance
Sawyer Aviation is an Equal Opportunity Employer.
Sawyer Aviation job descriptions are meant as summarizations only. They do not necessarily reflect all duties and responsibilities of a position.
Hiring POC: CLH@sawyeraviation.com
Hiring POC Phone: +1 877-359-7299