Pilot (CJ2/3 / Beechjet 400A / Citation X)
Hiring POC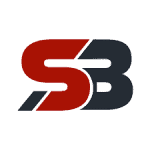 Website SpeedBird
Job Description:
Personal. Private. Authentic. From takeoff to touch down, SpeedBird offers a bespoke private air travel experience for the most discerning clients. SpeedBird's elevated experience provides clients with unrivaled comfort and speed, including a wide selection of luxury private aircraft available on demand. To learn more about SpeedBird, please visit www.flyspeedbird.com.
 
Key Duties and Responsibilities:
•    Captain / First Officer in both Part 91 and 135 on-demand charter operations.
•    Must live or be willing to relocate within one-hour of a Major Airport.
•    8/6 Schedule
•    Ensure compliance with all regulations pertaining to flight operations, duty times, and pilot qualifications.
•    Comply with company procedures for reporting discrepancies with the aircraft during flight and ground operations.
•    Complete additional administrative tasks as assigned by company management.
 Captain Compensation:
•    $105,000-160,000+ per year
•    $850.00 per day for flying on days off (8/6 schedule, flying during off schedule is at sole discretion of employee)
•    100% Company-paid medical, vision, dental, & life insurance for the employee
•    401(k) 100% match up to 4%
•    $75 per day Domestic per diem and $120 per day International  per diem.
 
Job Requirements:
Captain Minimum Requirements:
•    Typed in BE-400
•    3000 Total time
•    1500 PIC Hours
•    250 PIC Jet
•    Valid FAA Airline Transport Pilot License
•    Current 1st Class Medical
Other Requirements:
•    No accidents, incidents or warnings within the past 5 years
•    Knowledge of corporate aviation and international procedures in Canada, Mexico, and the Caribbean
•    Excellent Customer Service, Organizational, and Communication Skills
•    Maintain a professional appearance
•    Ability to lift 50 pounds
•    Ability to pass a drug screening test
•    Able to pass a background check
•    Clean driving record
Salary Range: 60000-160000
Hiring POC Phone: +1 407-545-5944