Hiring POC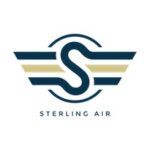 Website Sterling Air
About the job
Part 91 operation. PC12 NG.
Roles and responsibilities:
Pilot is responsible for shuttling Doctors and Nurses to various locations in the morning and returning them in the evening.
Schedule:
Monday thru Friday. Weekends off and occasional days off during the week.
Preferred Minimums:
2500 hours total time.
ATP
*Willing to accept lower minimums for the right applicant*
Salary:
Starting at 100k.
This is the perfect job for individuals who want a flying job, but also want to sleep at home in their bed every night. excellent work and family balance. Friendly and relaxed work atmosphere and a great group of pilots, mechanics, and administrative staff.
Resumes can be sent to ccable@flysterlingair.com.
Hiring POC: Clayton Cable
Hiring POC Phone: +1 361-356-6226