Piper Malibu Professional Pilot
Hiring POC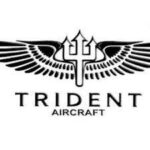 Website Trident Aircraft
Come Grow With Trident!
Trident Aircraft experienced the rapid expansion of our fleet of managed jet in the recent past. This has led to several new openings in recently acquired airplanes.
Our immediate available positions:
Piper Malibu Professional Pilot:
Required:
Commercial ASEL
Instrument Rating
CFI
500 Total Flight Time
Preferred:
1,000 TT
500 X/C
G1000 Experience
High Performance Aircraft Experience
1st Class Medical
PA-46 Experience
Professionally flown Piper Malibu, based in Easton, MD. Part 91 day trips for the owner of the aircraft. Primarily Day trips. Upward mobility into company part 135 jets can be expected. Salaried position with benefits including Medical, Phone and 401(k). Additional flying can be accomplished as a CFI if desired.
Hiring POC Phone: +1 410-604-1333