Vision Jet (SF50-G2) Captain – Home-Based
Hiring POC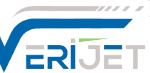 Website VeriJet
Job Description:
VeriJet is growing fast! Apply today! Only apply if you reside within 2 hours' driving distance of a major airport and meet all qualifications.
VeriJet is a technology company using novel AI (artificial intelligence) and supercomputing to grow private travel. We are striving to innovate the charter industry by reducing the carbon footprint and noise pollution while providing an exceptional door-to-door private travel experience.
VeriJet will be actively hiring Pilots for the remainder of 2022 and 2023. Are you ready to experience a Part 135 position with an industry-leading company?
Position Description:
Line pilot openings for home-based SF50 Single Pilot Part 91/135 Operations. We are seeking candidates who are highly motivated, extremely organized, and have exceptional customer service skills; previous Part 135 or Part 121 flight experience would be a plus. This candidate will conduct Part 91/135 charter flights following VeriJet's policies and procedures and within FAA regulations and guidelines. In addition, you should be a team-oriented person, able to provide first-class customer service and care.
Position Benefits:
Starting pay $110,000
3% yearly increase
7/7 Schedule
Top-of-industry per diem
401k with company match
Medical, Dental, Vision, and Life Insurance
A guaranteed yearly bonus of up to $10,000
Company Incentive Units awarded to new pilots
$36,000 longevity bonus after 3 years of service
Top-of-the-line, brand-new Cirrus SF-50G2 jets
Personal use of company aircraft
Wonderful working environment
And much more!
Job Requirements:
If you meet the following standards and qualifications, you may be ready to join the VeriJet family!
Total Time 1500 hours; 2,500 hours preferred
PIC Total Time 1,100
Instrument 100
Turbine 200, preferred
Garmin 3000, 1000, or GTC750 experience preferred
Must have a current First-Class FAA Medical Certificate
Pilots must weigh 230 Lbs. or less due to operational weight and balance factors, and the pilot's height shall be no more than 6'5" due to flight deck headroom;
Pilot must be able to lift 50 lbs.
MUST have or be able to obtain an ATP Certificate at time of hiring
Previous Type Rating preferred
Must have a Valid US Passport
Must have no incidents, accidents, or FAA violations within the past 5 years
Must live within a 2-hour driving radius of a major airport
Part 135/121 experience (preferred)
Must be able to travel in and out of the US freely
Must be able to pass a 10-year criminal history record check
Must pass a pre-employment drug test
Salary Range: $110,000-$131,000
Hiring POC Phone: +1 833-837-4538