Vision Jet (SF50-G2) Captain
Hiring POC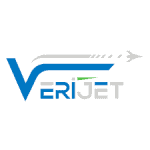 Website VeriJet
Job Description:
ONLY APPLY IF YOU MEET ALL QUALIFICATIONS.
VeriJet is a technology company using novel AI and supercomputing to grow the private travel industry. We are striving to innovate the charter industry by reducing the carbon footprint and noise pollution, all while providing an exceptional door-to-door private travel experience.
VeriJet will be actively hiring Pilots for August, Sept, and Oct classes. Are you ready to experience a "pilots" Part 135 position with an industry-leading schedule?
Position Description:
A line pilot opening for NY Home-based SF50 for a Single Pilot Part 91/135 Operation. We are seeking candidates that are highly motivated, extremely organized, have exceptional customer service skills, and have had previous Part 135 experience. The candidate must exhibit the strong leadership skills necessary to motivate and communicate with a team. This candidate will be responsible for conducting Part 91/135 charter flights in
accordance with the company's policy and procedures as well as within FAA regulations and guidelines. In addition, the successful candidate must be a team-oriented individual capable of providing first-class customer service and care.
Position Benefits:
Medical, Dental, Vision Insurance, and 401(K) Retirement Savings Plan will be offered.
Great quality of life and an excellent 7 days on and 7 days off flight schedule.
NO PHONE CALLS OR WALK-INS.
Job Requirements:
Total Time 2,000
PIC Total Time 1,000
Instrument 100
Turbine 200, preferred
Garmin 1000/3000/GTC580 experience, preferred
Must have a current First-Class FAA Medical Certificate
MUST have or be able to obtain an ATP certificate at the time of hiring
If you do not have an ATP, you must pass the Single Engine ATP written test.
Previous Type Rating preferred
Must have a Valid US Passport
Must have no incidents, accidents, or FAA violations within the past 5 years
Part 135 experience (preferred)
Must be able to travel in and out of the US freely
Must be able to pass a 10-year criminal history record check
Must pass a pre-employment drug test
If you meet the following standards and qualifications, you may be ready to join the VeriJet family!
Hiring POC: Jill Doyle
Hiring POC Phone: +1 833-837-4538