Army Flight School: Part Deux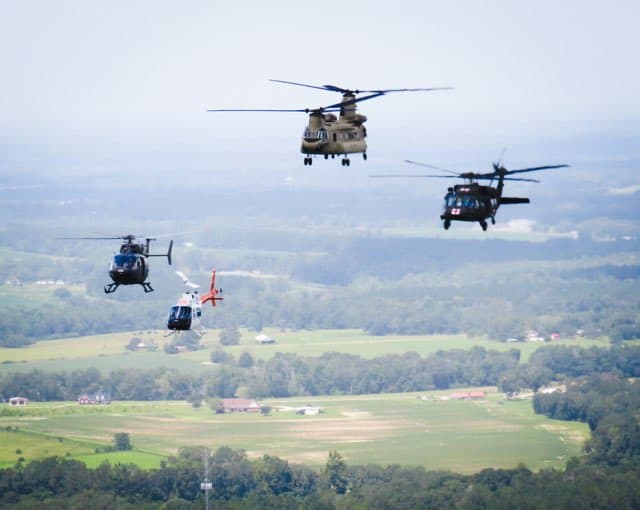 Welcome back. The wait for the past week to learn about the rest of the Army Flight School pipeline is wildly appropriate, as many flight students will go into a holding pattern while they wait to begin training in their advanced airframe. I mentioned it last week, but such "bubbles" are relatively common, and this portion of Flight School  is the most common time to experience one of potentially significant duration.
But fear not! Your time will not be squandered! If you're on a lengthy hold, you'll be given a job to fill your days. If you're on a shorter hold, you'll just land the occasional duty or detail. Either way, this timeframe is a great opportunity to study the Emergency Procedures (EPs) and Operating Limitations of whatever your Advanced Airframe will be (Chapters 9 and 5, respectively, of your Aircraft Operator's Manual, commonly referred to as "5s and 9s"). You WILL be taking a test on these the first day of class for your new airframe, so don't wait to get started on learning them.
For you Guardsmen and Reservists, you realistically could start studying these whenever you want, given that you'll know your Advanced Airframe before you even go to Flight School. Proritize, naturally…you have to graduate Common Core first. So the 5s and 9s for the LUH will be more important while you're in that phase. But if you're a multi-tasking machine, well…knock yourself out. Whether you're on hold for four months or two days waiting to start your advanced airframe, the time will finally come, and you'll formally be introduced to the aircraft that you'll fly in real-world missions.
Table of Contents
Advanced Airframe
This may feel a bit like Groundhog's Day when you first start. The primary exception, obviously, is that after a couple of academic and introductory weeks, you'll be flying an "adult aircraft" with INCREDIBLE performance capabilities. But your journey with your Advanced Airframe will begin much like your journey in Common Core did; you'll start with Systems academics, learning about the various hardware and software within the aircraft that make it go. Thereafter you'll be learning the various mission sets of your aircraft and how to properly implement it.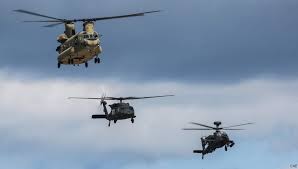 These academics, just as in Common Core, set the tone for the rigorous academic expectations that you have to manage throughout your career in aviation. Don't forget…everything a student has learned to this point is fair game for oral-knowledge quizzes, pre-flight table-talk with your IP and check rides (with the natural exception of 5s and 9s for the LUH). Aeromedical, aerodynamics, weather, VFR/IFR flight rules…all of it. It is an ever-growing library of knowledge. As I stated before, the expectation is that you become a Polymath-lite. So figure out a study-structure that works for you and stick with it. Work to ensure that your knowledge does not lapse in any category.
Given the very different mission sets and requirements of the various Advanced Airframes, the length and content during this portion vary widely. Maintenance and weather also play a role, with the type of aircraft defining how big of a role that is. But generally speaking, those flying Blackhawks will complete Advanced Airframe fastest, followed by C-12s, Chinooks and then Apaches. A general outline for the flight portion of training in all airframes, however, can be simply defined: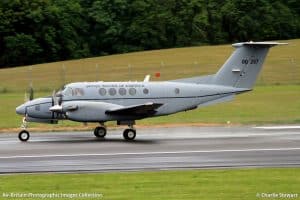 Students will conduct basic flight in the aircraft. This will involve mostly traffic patterns and the simple maneuvering of the aircraft associated therewith. Additionally, students will conduct emergency procedures so ensure they're capable of executing should the need arise.
Advanced flight maneuvers to include terrain flight, combat-maneuvering flight, etc. (COMPLETELY different for the C-12 crowd).
Night-flying, with the lion's-share of time dedicated to flying under goggles or, for the Apache crowd, with the Night Vision System (NVS).
Mission-specific flying, which means lifting and moving crap for Chinooks and Blackhawks and shooting stuff for Apaches.
As with Common Core, every portion of Advanced Airframe training will culminate with a check ride. And suddenly, you're an Army Aviator, ready to move out into the force and begin doing it all for real. Understanding that this overview is VERY brief and non-specific, the Army Aviation coaches that will soon be available on BogiDope have a very wide spectrum of experience. They are great resources for anyone seeking more aircraft-specific information. So take advantage! Sign up for a consultation session or package as soon as they become available!
WOBC-B/BOLC-B
But before moving into the force, students have to complete the second portion of WOBC/BOLC. This is a joint course, with RLOs and WOs participating together. Whereas BOLC/WOBC-A focused a lot on basic soldier skills and introduced basic aviation concepts, BOLC/WOBC-B focuses on Army Aviation Doctrine, career management, leadership and the administrative responsibilities of officers.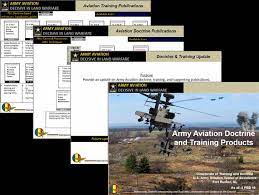 The length of the course has varied, but 2-4 weeks is a solid bet. It's all in a classroom format and, admittedly, can feel incredibly tedious after everything else students have done. But the instructors adamantly remind students that they still are under the same academic expectations they have been throughout the entirety of Flight School. This is to say: it's still possible to flunk out. So although it may seem a Herculean task, don't let yourself get too lax and blow it this late in the game. Study. Do the work. Finish the job.
Potential Extracurriculars
So this section is a bit out-of-place chronologically. That's because it's definitely an exception, not a rule. There are, on occasion, opportunities for students who are in training bubbles throughout Flight School to attend other Army schools. This is dependent on slots being made available to the United States Army Aviation Center of Excellence (USAACE). After that, it's dependent on students having enough time in a bubble to enable their attendance.
But there are flight students who have been able to attend Air Assault, Airborne and even Ranger school, among others, while on hold between flight training. For many, such an opportunity is preferable to the alternative option while "in the bubble" of getting assigned to a long-term duty or detail. Again, don't get your heart set on such an opportunity. There are myriad factors WAY outside of a flight student's control that decide whether such a thing is even plausible.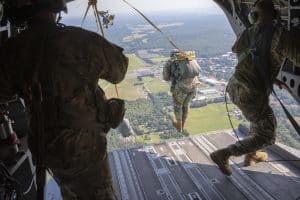 But it's worth mentioning for a couple of reasons. Firstly, a student who is about to enter a bubble can absolutely ask their leadership/cadre whether any such slots are available and express their interest in such an opportunity. There's always a chance that something's available that hasn't been widely broadcast. And you'll never get to enjoy an opportunity that you don't know exists. So ask!
Secondly, for those with families, it's worth having discussions early about such potentialities. Attendance at one of these courses would mean leaving Ft. Rucker, and your family, for a time. Having the conversations early about what opportunities would be of interest/worth it and what the family plan would be in the event something came up will help to avoid the rushed decision-making and half-cocked planning that accompany short-notice opportunities.
So give it some thought. But only as a "likely won't, but potentially COULD happen."
Conclusion
As I've stated multiple times, Flight School is challenging. Every individual will no doubt encounter parts of training that challenge them more than others. But it's all very doable. There have been thousands-upon-thousands who have done it, and at least some of them are less intellectually-gifted or naturally-talented than you. Ultimately the most important things, as with all of life, are working hard and not giving up.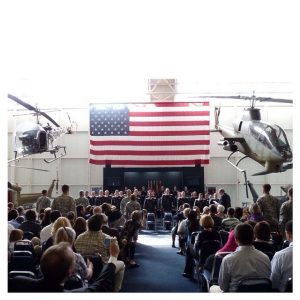 Working hard, in this case, means studying diligently throughout all of Flight School and keeping your fitness up when no-one is there to force you. If you do these two things, even if you feel like a fish-out-of-water in the aircraft, you will graduate. Your instructors and administrators all recognize that it's their responsibility to teach you to fly. So even if you struggle at the controls, if you prove that you're willing to work hard to learn and improve, they will match or exceed your work in trying to help you improve.
Graduation day will suddenly come and go, and you'll be off to bigger-and-better things. And those bigger-and-better things are the topics of the next few weeks.
'Til then!