Hiring POC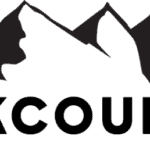 Website Backcountry Aviation
Job Description:
The pilot's responsibilities include transporting passengers, determining the safest routes, analyzing flight plans and weather conditions, calculating fuel and managing all aspects of the flight mission. To be successful as a pilot, you should be detail-orientated and be able to focus under pressure. Outstanding candidates are lifelong learners with superb self-confidence and situational awareness.
All pre-flight, in-flight, and post flight functions, such as: pre-flight aircraft inspections, weather evaluation, flight planning and implementation of crew and passenger transportation, loading of luggage and cargo, flying, post-flight inspections, aircraft cleaning and security.
Reviewing and calculating the aircraft weight and balance, fuel on board and performance charts.
Communicate aircraft discrepancies for maintenance review and correction.
Confidently pilot the aircraft during visual and instrument conditions in both remote and congested airspace. Operations in Class B and G airspace are frequently anticipated.
Knowledgeable of the FARs, familiarity with 135 General Operations Manuals, Operations Specifications, and other technical and regulatory publications.
Maintain a high degree of proficiency concerning aircraft systems and performance knowledge and ensuring that aircraft are operated in a safe and efficient manner.
Provide excellent customer service to passengers. Studying weather conditions at destination, enroute, alternate airports and departure points. Maintain an aircraft that is clean and prepared for flight with all provisions on board for the safety and comfort of the passengers.
Maintain required FAA certifications.
Be a team player with a willingness to assist with other tasks or duties as assigned by management.
 
Benefits:
Dental insurance
Employee discount
Health insurance
Paid time off
Vision insurance
Backcountry Aviation is an Equal Opportunity Employer
Job Requirements:
1500 Hours Total Time, 500 hours Multi-Engine Time.
Meet the requirements of 14 CFR Part 135.243.
Keen attention to detail.
Proficiency with computers and flight planning software.
Strong communication and teamwork skills, and the ability to function well under pressure.
ATP (MEL).
Experience in multi engine aircraft (Cessna 300/400 Series or similar piston preferred).
1st Class Medical Certificate
Proof of COVID vaccination
What to Expect from the Role:
Diverse and varied flying experience throughout the Pacific Northwest.
Dynamic and flexible work environment, allowing for self directed growth and professional development opportunities.
Learn on the job regarding the best practices in airline travel, transportation, and customer service.
Exposure to the travel and tourism industry, and its various responsibilities.
This is a Safety-Sensitive Position subject to random drug and alcohol testing under FAA guidelines:
Applicants must complete a pre-employment drug screen, comprehensive background check and/or fingerprinting to comply with company security requirements.
Flight experience requirements must meet and/or be accepted by the company's aircraft insurer.
License/Certification:
Pilot License (Required)
1st Class Medical Certificate (Required)
Salary Range: 65000-75000
Hiring POC: Haley Russell
Hiring POC Phone: +1 503-765-5583