Who is this for: Are you newly interested in aviation and/or currently enlisted in the military and hoping to become a pilot? If so, you are probably aware that a private pilot certificate is the first step and is an unwritten requirement for submitting a competitive application to a military pilot-training board. Which brings up the two most popular questions asked of BogiDope coaches: "Where do I begin?" and "How can I afford it?"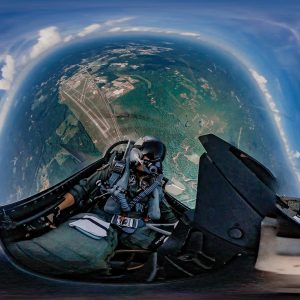 Why this course: This eCourse was created to help YOU on your journey to earning that coveted pilot slot by discussing the countless opportunities that are available to propel you forward and decrease the financial drag that so often holds people back. Whether you need guidance on how to submit a winning scholarship packet, cheaply build flight time, network, or if you are looking for insight on how to use the various tools that the military has created for enlisted personnel to advance in their career, this course is for you.
What you get: In this course, you will receive: information about the various scholarships available and best practices for creating a winning application, in-depth explanations of military assistance programs for enlisted personnel, and information about other tools and resources that are available to both aspiring and current pilots.
Bonus Material: Side-hustles, networking, and how to leverage social media to create opportunities.
Stay Tuned-In: This course will be continuously updated with new content as programs, resources, and additional information come available!
SCHOLARSHIPS
MILITARY PATHWAY PROGRAMS
ENLISTED CAREER ADVANCEMENT PROGRAMS

Login
Accessing this course requires a login. Please enter your credentials below!