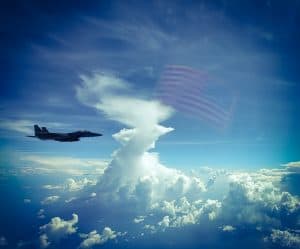 Another important trait of a great pilot is attention to detail. This attention to detail is essential during scholarship applications.
First, make sure that you actually meet the requirements of the scholarships for which you're applying and that they are relevant to the stage you're at in your aviation journey. Second, make sure you follow the directions and include all required information, documentation and essay/media submissions.
Scholarship opportunities can be found on the websites of aviation organizations like the ones listed on the previous page. There are also scholarships offered by individuals and corporations. The more you network, the more you will hear about these opportunities! Additionally, the Facebook group Aviation Scholarships and the website www.avscholarships.net both do a wonderful job of posting upcoming scholarships and deadlines. This Comprehensive List of Scholarships PDF is a list of websites that provide available scholarships, and it is updated regularly.
Wherever you are in your aviation journey, there are scholarships available for each phase of flight training; from private pilot certificate through CFI/CFII/MEI and ATP. There are also scholarships available beyond the initial ratings, such as type-rating scholarships, continuing education, career change, etc. Throughout your career, take advantage of these opportunities because they can open many doors far beyond what the rating or certificate can provide.
During my time serving on scholarship boards for various organizations, the number one disqualifier is failure to follow directions. READ AND RE-READ the requirements and instructions. Have someone proofread all documents in your scholarship packets – not only for grammatical errors, but also to ensure that you meet all requirements for the scholarships sought.
These scholarships are highly-competitive, so this aspect is very important. Wouldn't you hate to submit an amazing scholarship packet just to miss out on winning because you failed to follow directions?
Click on each topic in this lesson to learn detailed information about the various aspects of submitting a winning scholarship packet.