Did you know that BogiDope began as an informative blog and has morphed into the platform and community that exists today!?
A side hustle can be an excellent way to earn extra income to help fund flight training and to network within the community. With the invention of social media, Etsy, Ebay and other similar platforms, it is now easier than ever to get your content/products out there and reach a larger audience.
Do you have an idea, talent, or service that you think the world needs? It can be big or small. From sticker making to woodworking and everything in between, there are many ways to earn an extra income and release your creativity/give back to the community. It is never too soon to start! Recently, I met an 11-year-old entrepreneur who creates aviation-inspired lip-gloss. She sells them during events at her local airport and is saving the money to put toward her future glider and airplane flight lessons! Here are some other inspiring stories to help you brainstorm.
The Abingdon Co. & The Abingdon Foundation
Abingdon Mullin: You can't talk about entrepreneurs and famous aviation side hustles without talking about Abingdon and all of the amazing things that she does for the community. First, she started the Abingdon Company, selling women's pilot watches after realizing there was a major hole in the market. It has now evolved into a brand that promotes and empowers strong, adventurous women in all fields. She also started the Abingdon Foundation to help promote and increase diversity in STEAM fields. To receive constant inspiration, follow the Abingdon Co. on YouTube, Instagram, TikTok and all other social media platforms.
Studio Amac
Studio Amac: Andrea McDonald and her wife, Sofi Carrera, are both co-artists and co-founders of Studio Amac (find their work on Instagram and Etsy @studioAmac). They started with humble beginnings – drawing cartoons for friends in college for a commission – and now their art has been published in several magazines and they are even creating NFTs for STEPH CURRY!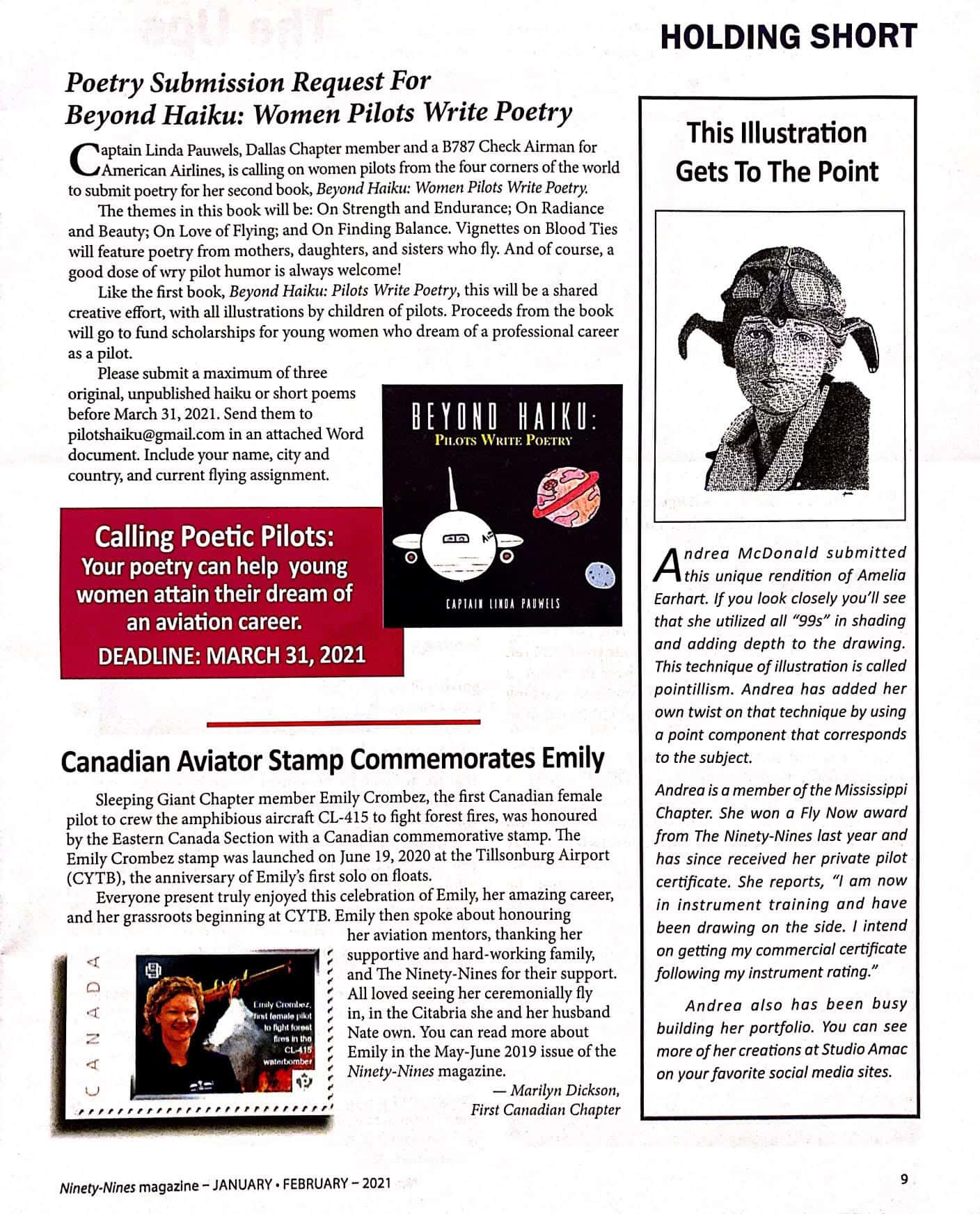 One Plane Jane
One Plane Jane: Christine Hannon is the owner of One Plane Jane. She and her husband are an aviation family and are passionate about giving back and helping the next generations of aviators, entrepreneurs and aviation enthusiasts. She creates products that empower female aviators and offers scholarships each year through One Plane Jane. Follow her on Instagram @oneplanejane. Click the video above to hear a little of Christine's story.
Altitude Acessories
Altitude Acessories: Christin Anderson is another entrepreneur from an aviation family. She is retired from the Coast Guard and her husband is a Naval Aviator. Recently, she started Altitude Acessories as a side hustle while being a full-time mom. She loves creating custom aviation apparel for the entire family and giving back to the aviation and veteran communities. Check out her video above.
As you can see, side hustles can be a great way to expand your network, make extra cash, and ultimately give back to the industry. If you have an idea or product, put it out there! You never know how big it can grow and the impact you can make unless you GO FOR IT!